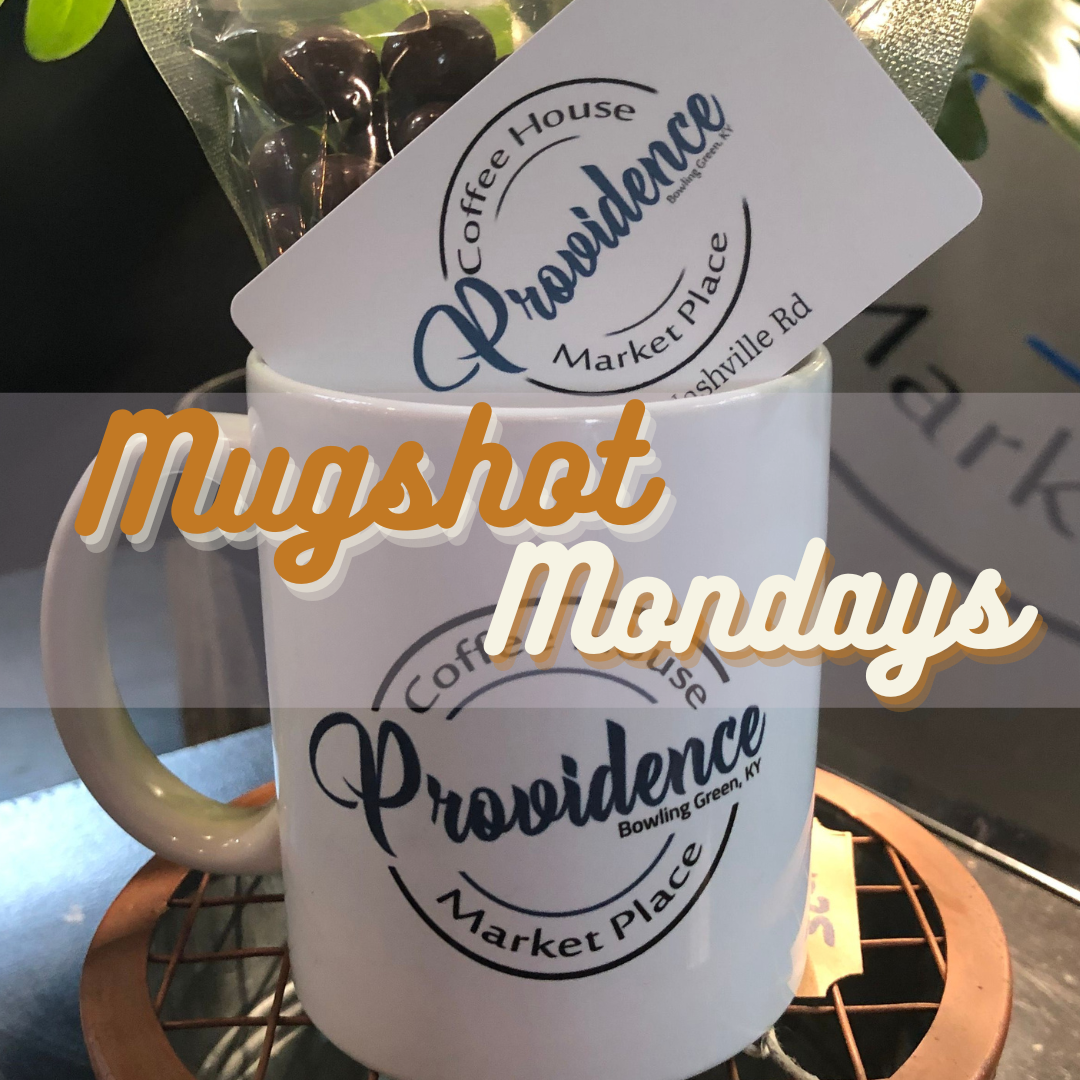 The CFR Morning Show wants you to share your best "mug shot!" No, we don't mean actual mug shots – we're talking about sending in a picture with your favorite morning mug, ready to take on the day!
Enter on our website, ChristianFamilyRadio.com, and then on Monday's Derek & Bridget will randomly select a winner to receive a coffee mug and $10 gift card to Providence Coffee House & Market Place, Nashville Road in Bowling Green.
OFFICIAL RULES:
1. NAME OF PROMOTION: CFR's Mugshot Mondays presented by Providence Coffee House & MarketPlace
2. SPONSORS: Christian Family Radio and Providence Coffee House & MarketPlace
3. DESCRIPTION OF PRIZE(S): Each winner receives a Providence Coffee House & MarketPlace mug and a $10 gift card to Providence Coffee House & MarketPlace
4. VALUE OF PRIZE: Approximately $20
5. MINIMUM AGE TO ENTER: 18
6. PROMOTION AREA: Christian Family Radio's FM listening area. KY Counties of: Warren, Barren, Allen, Simpson, Logan, Butler, Edmonson, Hart, Grayson, Daviess, Ohio, Monroe. TN Counties of: Robertson, Montgomery, Sumner. Failure to reside in one of these counties will void any/all entries.
7. HOW TO ENTER: Complete online entry form and upload a photo of you pictured with your favorite coffee mug at www.christianfamilyradio.com.
8. DEADLINE FOR RECEIPT OF ENTRIES: Not applicable
9. PROMOTION PERIOD: Promotion Begins: Monday, May 9, 2022. Promotion Ends: Monday, June 20, 2022.
10. NUMBER OF WINNERS: Four (4) Winners.
11. METHOD OF SELECTION OF WINNER(S): Winner(s) will be determined by a random drawing from all eligible entries received. Winners announced May 16, May 23, June 13, and June 20. Each date at approximately 6:50am central time.
12. PRESENCE REQUIRMENT: Winners need not be present to win
13. DEADLINE FOR CLAIMING/REDEEMING PRIZE(S): 30 days from date of winning. Prize must be claimed in person at Providence Coffee House & MarketPlace, 3031 Nashville Rd, Bowling Green, KY 42101
14. ALTERNATE WINNER(S) IF POTENTIAL WINNER(S) DO(ES) NOT QUALIFY, DECLINE(S) ACCEPTANCE OF PRIZE(S), OR IS UNREACHABLE/UNAVAILABLE: Yes
NOTE: By entering the contest you give the station the right to use your voice/likeness on the air, online, and on social media.