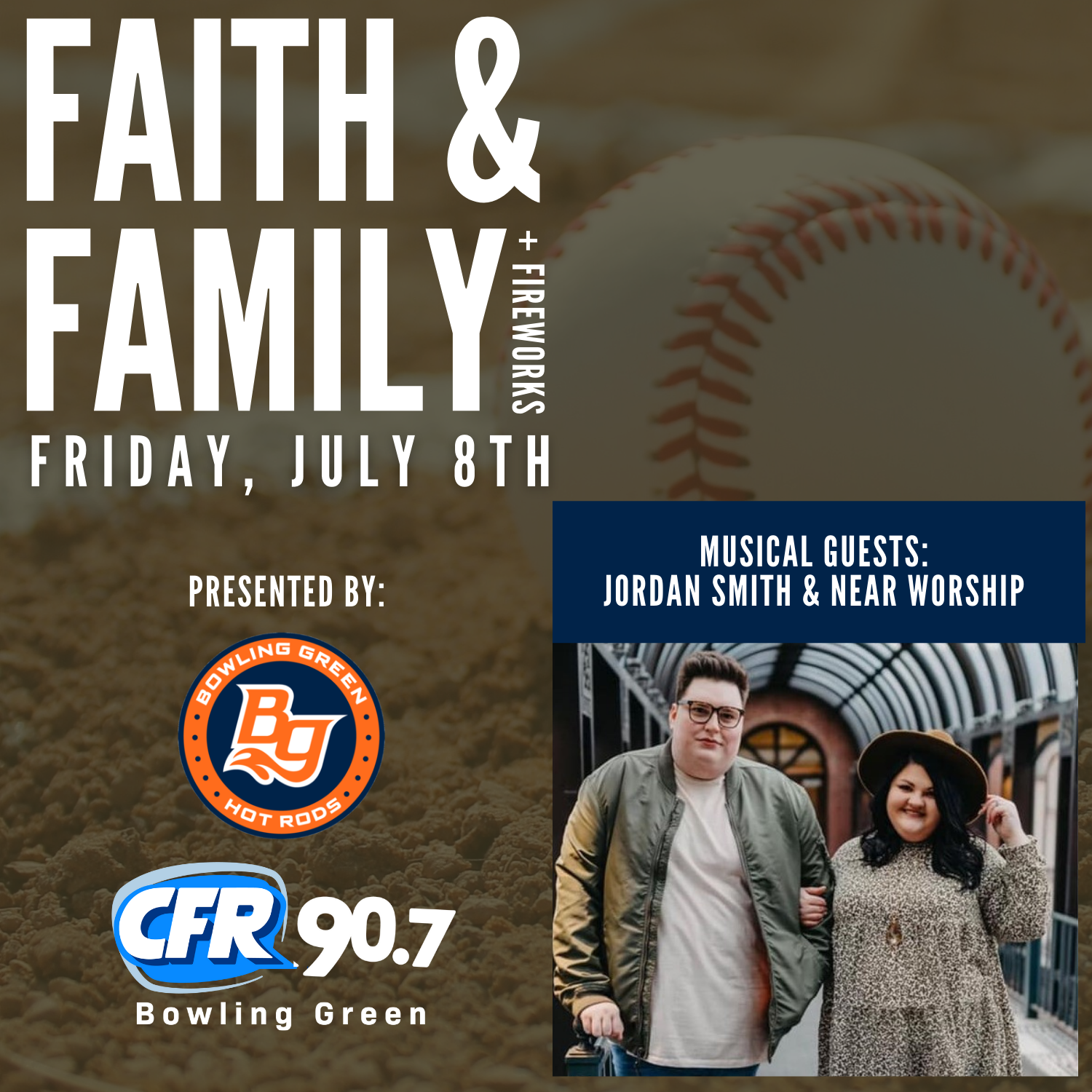 Listen this Tuesday - Friday (June 14-17) to win 4 tickets to CFR's Faith & Family Night. When you hear the cue to call, during the Morning or Afternoon Show, be caller 4 and tell us what your walk up song would be.
Baseball walk-up song is the song that plays as the player walks up to bat. The walk up song is a big deal both for baseball players. The song the players choose says something about their personalities. But it also intimidates the opposing team and pumps everyone up. 
Official Rules
1. NAME OF PROMOTION: Faith & Family Night Ticket Giveaway
2. SPONSORS: Christian Family Radio and Bowling Green Hot Rods
3. DESCRIPTION OF PRIZE(S): Four (4) ticket vouchers that can be redeemed for assigned seat to the July 8, 2022 Faith & Family Night game with CFR and Bowling Green Hot Rods.
4. VALUE OF PRIZE: Approximately $40
5. MINIMUM AGE TO ENTER: 18
6. HOW TO ENTER: Be the 4th caller (1-800-978-5755) and answer: "What would your walk up song be?"
7. DEADLINE FOR RECEIPT OF ENTRIES: Not applicable
8. PROMOTION PERIOD: Promotion Begins: Tuesday, June 14, 2022 at 6am central time. Promotion Ends: Friday, June 17, 2022 at 6pm central time.
9. NUMBER OF WINNERS: Eight (8)
10. METHOD OF SELECTION OF WINNER(S): The fourth (4th) caller to 1-800-978-5755 to answer: "What would your walk up song be?"
11. PRESENCE REQUIRMENT: Winners need not be present to win
12. DEADLINE FOR CLAIMING/REDEEMING PRIZE(S): July 8, 2022
13. ALTERNATE WINNER(S) IF POTENTIAL WINNER(S) DO(ES) NOT QUALIFY, DECLINE(S) ACCEPTANCE OF PRIZE(S), OR IS UNREACHABLE/UNAVAILABLE: Yes
NOTE: By entering the contest you give the station the right to use your voice/likeness on the air, online, and on social media