Stories of how your generosity impacts others like...
Daylon is a church staff member who needs community and peace. He messaged in to say that he appreciated Derek encouraging listeners to give themselves margin in their schedule to decompress and destress. "I hate to tell you I just started listening because I realize I need the community of CFR. Y'all are talking about things I want to know and be reminded of. When you give out all the time because you think that is what you need to do, you forget margins. Derek shared about margins and I really needed to hear it and no offense it was good to hear from a guy." We are all in ministry, one way or another, and the Lord will give us what we need exactly when we need it.
In this case, Jesus used CFR to give Daylon the community and affirmation he needed, thanks to supporters like you.
Nancy, a big CFR fan, admits she still needs Jesus to change her. She felt a little convicted when Bridget & Derek were talking about interrupting. She sent a note, "God just showed me that I resemble that remark…When the holy spirit convicts me, I try to pay close attention. Thank you for saying things that I need and I hope I have learned not to [interrupt] anymore. I am a work in progress, and I grow every day from the things I hear and learn [on CFR] thank you for being a positive influence in my life." We are all a work in progress, and the Lord is faithful to help us mature in our faith and our relationships.
Jesus is constantly refining His people, and one of the ways He does that is through what you hear on CFR. Your generosity makes that possible.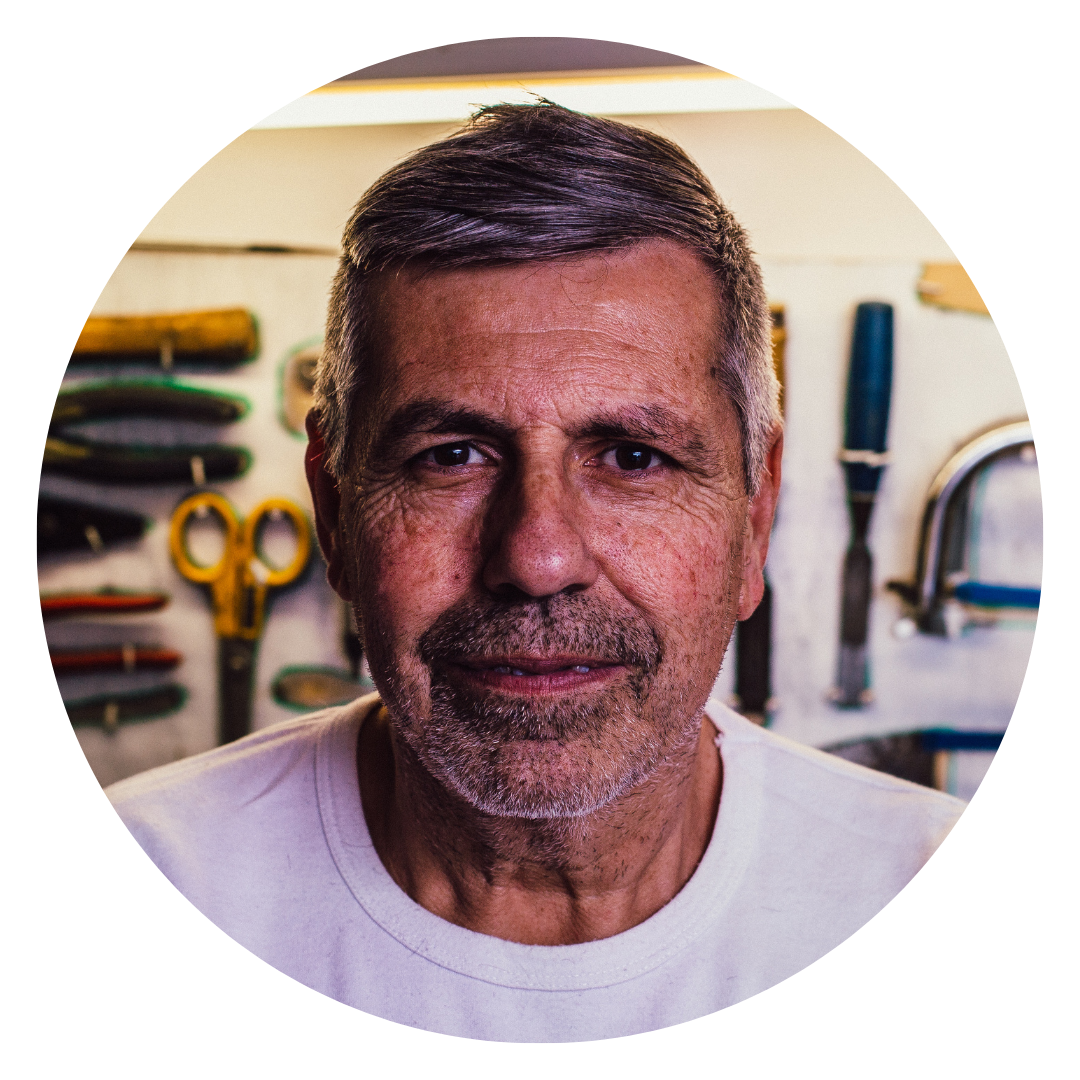 John is a generous supporter who wants Jesus to use him more. He told CFR that he enjoys serving others in practical ways. But he admitted that he isn't in a position to tell a lot of people about Jesus. He joked that he may be the hands and feet of Jesus, but he relies on CFR to be the mouthpiece. We all want to serve Jesus more, but not everyone has the words or opportunity to help others grow in their faith.
Through your generosity YOU are doing more because Christ is speaking directly to listeners' hearts and changing their lives, and He's using CFR to do it.
Can you relate to these lyrics from Austin French's new song "Jesus Can"?
Who turns a broken dream into a life redeemed?
Who can turn your worst defeat into your victory?
Who saw me where I was and led me where I stand?
My life is living proof that only Jesus can.
"What if your story of redemption is the key that unlocks someone else's prison cell? I used to think that sharing my story didn't matter. In fact, I was terrified to tell my testimony. I realized that the fear I was feeling was just the devil trying to steal God's glory for what He had done in my life.
This song is my banner in the sky letting everyone know that where I am and who I am now is all because of Jesus rescuing my life. Now - no matter what defeat you may find yourself in or damage you think you've done - there's a savior who can turn your broken dream into a life redeemed. No one does that better than Jesus.
I pray this song encourages you, to trust that everything you can't do, Jesus can."
-Austin French