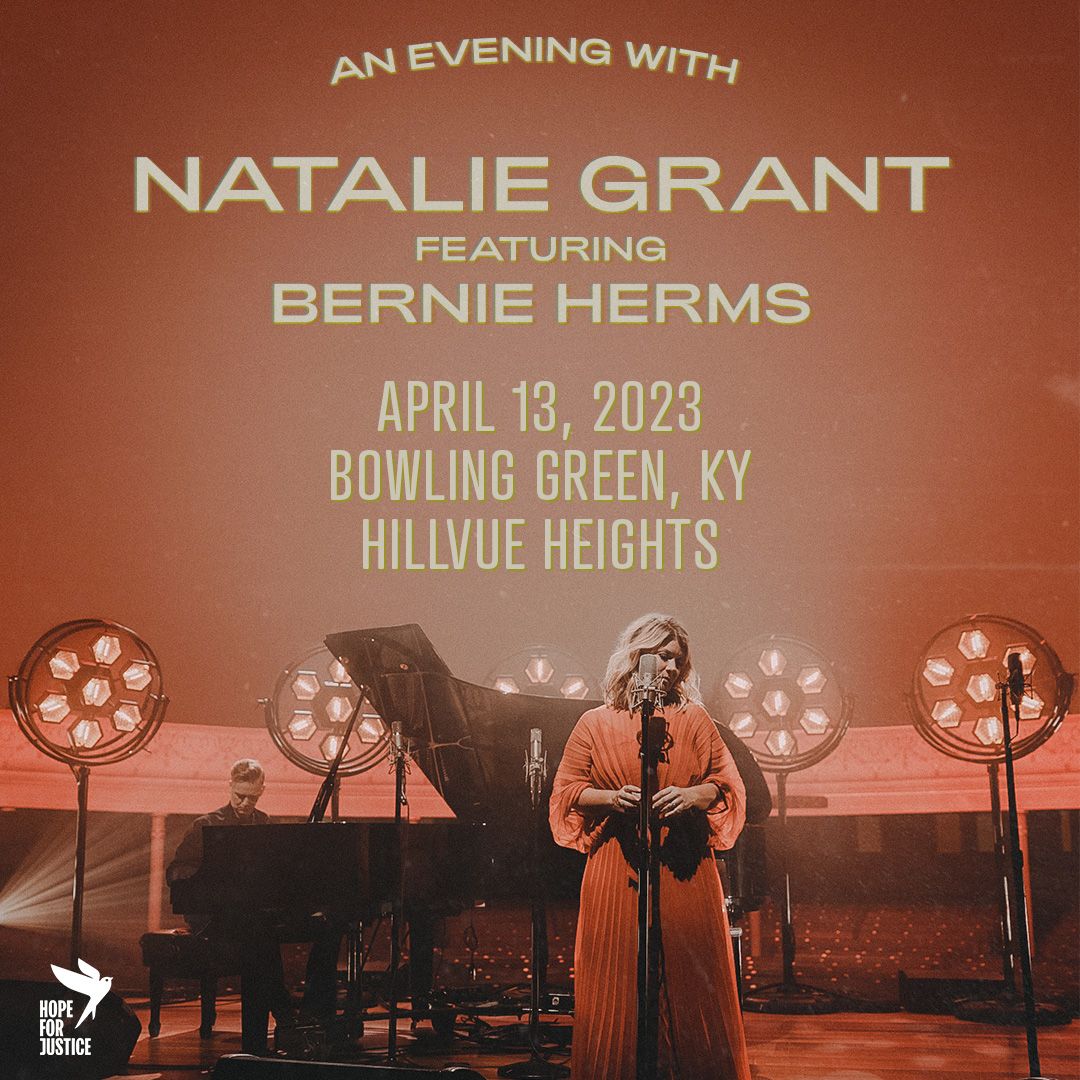 Enter to win 2 tickets to the Natalie Grant Concert on Thursday, April 13th at 7:30pm at Hillvue Heights Church in Bowling Green, KY.
Official Rules
NAME OF PROMOTION: Natalie Grant Giveaway
SPONSORS: Christian Family Radio
DESCRIPTION OF PRIZE(S): Winners will receive 2 tickets to see Natalie Grant in Concert on April 13th at Hillvue.
VALUE OF PRIZE: Varies
MINIMUM AGE TO ENTER: 18
HOW TO ENTER:  Submit your answer to "If you could attend an Easter sunrise service in any location on earth, what location would you choose and why?" to enter.
DEADLINE FOR RECEIPT OF ENTRIES: (varies)
PROMOTION PERIOD: Promotion Begins: Friday, March 31, 2023. Promotion Ends: Sunday, April 2, 2023 at 11:59pm.
NUMBER OF WINNERS: Four (4) winners.
METHOD OF SELECTION OF WINNER(S): Winner(s) will be chosen at random selection of their submission
PRESENCE REQUIREMENT: Not applicable
DEADLINE FOR CLAIMING PRIZE(S): Seven (7) days.
ALTERNATE WINNER(S) if potential winner(s) do(es) not qualify, decline(s) acceptance of prize(s), or is unreachable/unavailable: Yes
NOTE: By entering the contest you give the station the right to use your voice/likeness on the air, online, and on social media.